Kids (and parents) are in for a treat with two out of the ordinary children's shows this winter. There's a Sea in My Bedroom is an enchanting and immersive introduction to classical musical, and FoRT offers an astounding physical theatre experience to spark the imagination of anyone who's ever built a fort!
Earlier this year, Willoughby City Council launched its inaugural Culture Bites program featuring an exhilarating and unique line-up of 25+ visual arts and performances including children's shows. The entertainment fiesta is taking over Chatswood – the cultural heart of the North Shore and can be experienced at The Concourse, indoor and outdoor, and in the Zenith Theatre.
"Chatswood is where people of all ages and backgrounds converge to create something special and I'm proud that our 2022 Culture Bites program showcases our vision for Chatswood and beyond – innovative, quality, accessible culture that's inspiring and lots of fun," says Tanya Taylor, Mayor of Willoughby.
Culture Bites kicked off in March with a range of music, theatre, comedy, dance, visual arts and children's shows and will continue until late October. During July, you and the kids can enjoy some amazing entertainment with these two very special performances:
There's a Sea in My Bedroom
David is frightened of the sea. He does not like it at all, not one bit.
But one day he finds a conch shell at the beach and takes it home – and he hears the sea trapped inside.
'Come out, sea, come out,' he says softly. 'I won't hurt you.'
Based on the beloved children's book by award-winning author Margaret Wild, There's a Sea in my Bedroom is an immersive and theatrical introduction to live classical music, capturing the magic of a child's fantasy world.
Returning to the stage following a sell-out Sydney Opera House premiere season in 2019, this exquisite performance weaves together captivating storytelling with a specially commissioned score from Australian composer Paul Stanhope, performed live by a string quintet of ACO musicians.
The Willoughby City Council and the Australian Chamber Orchestra are proud to present this beautifully reimagined story that promises to bring moments of joy, sadness, fear, magic, and laughter.
Following the performance, children can meet the musicians and learn more about their instruments in an informal but inspirational 'meet and greet' session.
Who: Recommended for age groups 2-8 years
When: Tuesday 26th July, 10:00am – 10:45am & 11:30am – 12:15pm, Wednesday 27th July 10:00am – 10:45am & 11:30am – 12:15pm
Where: The Concourse Civic Pavilion, Chatswood
Price: $25, Family $104
FoRT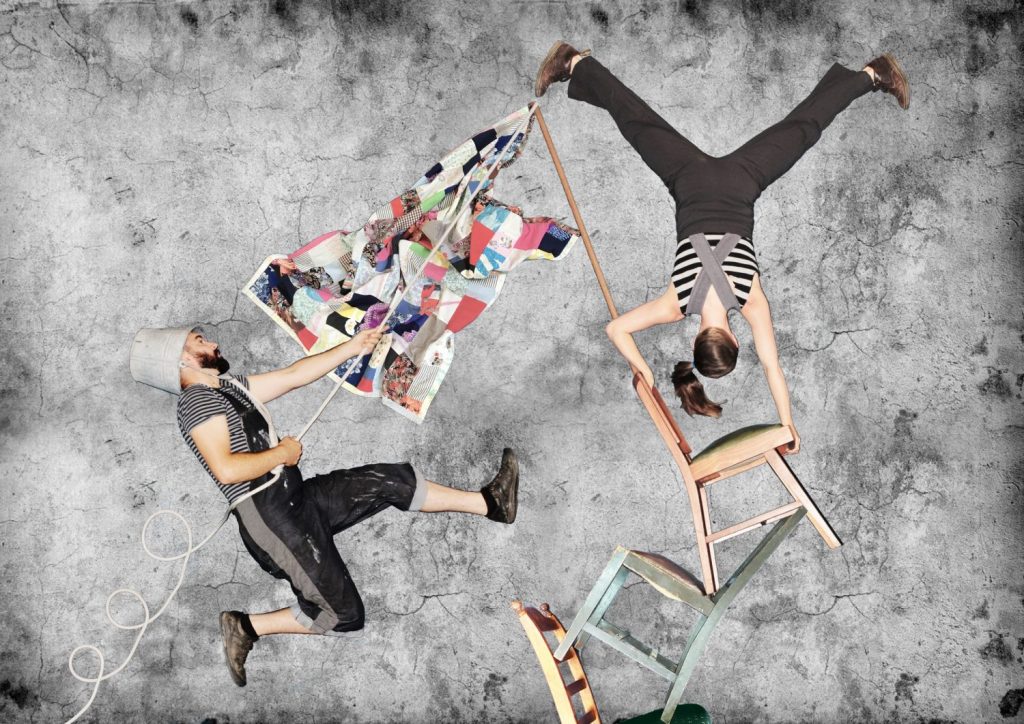 From the multi-award winning circus and physical theatre makers, Asking For Trouble, comes this exciting new show just for young people and their families.
Our two heroes arrive in a strange world, hunting for whispers of adventure and possibility when they discover a pile of seemingly ordinary objects. In a series of vignettes, a couch, table, cushions, sheets and broomsticks transform into rockets, trampolines, cliffs and tents… places to imagine and explore. Images appear and disappear.
FoRT is full of ridiculous clowning, spectacular acrobatics and poetic visual imagery that celebrates the kind of creative genius that has been known to turn lounge rooms into volcanoes, trees into castles and cardboard boxes into racing cars.
If you've ever made a fort from a sofa or helped your little ones create their own, this is an inspiring and delightful new theatrical experience the whole family will enjoy.
Who: Recommended for age groups 3-10 years
When: Tuesday 12th July, 10:00am – 10:55am & 12:00pm – 12:55pm
Where: Zenith Theatre, Chatswood
Price: $25, Family $90
Main image: by Cheeky Monkey Photography